Search and Result help
Users can query the database through two search panels: Cell Search and Marker Search.
Cell search help
Users can search for cell markers of cells of interest by selecting species from the pull-down menu, tissue type from the hierarchical tree of tissues and cell type from the hierarchical trees of cell types (1-3). When input key words into corresponding searcd box, the candidate tissues or cells stored in the database will be listed for further selection. In particular, cell markers associated with cancers in the corresponding tissue will be returned if choosing the 'Cancer' box (4).
Here, we take 'Adipose-derived stem cell' as an example to explain how to search cell markers in a particular cell. First, choose 'Human' in the 'Species type' search box (1). Next, choose the 'Adipose tissue' in the 'Tissue type' box (2) and then input or choose 'Adipose-derived stem cell' in the 'Cell type' box (3). After clicking on the 'Submit' button, the Result page is displayed.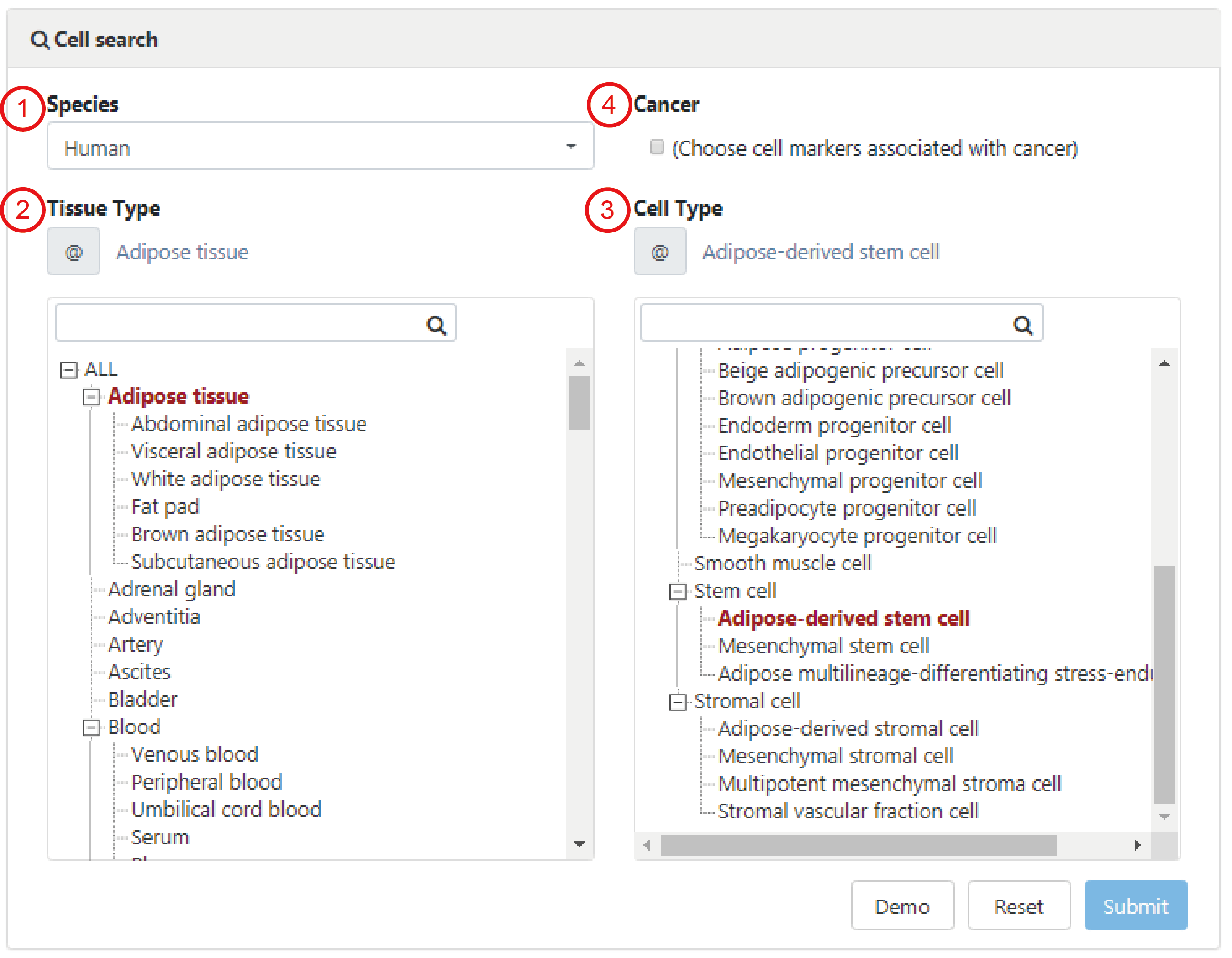 Result help
The result page contains an intuitive statistical graph of cell marker prevalence (1), which is quantified by the number of supportive evidence (i.e., publications) and an integrative cell marker list for the queried cell type (2). The detail data can be downloaded by the download icon. Also, the Result page displays four detailed tables of cell marker entries derived from different sources including single-cell RNA sequencing, experiment, review and company. Each entry contains Species, Tissue, Cell Type, Cancer, Cell Marker, Source and Supported Sources (3). By clicking on the hyperlink 'more details' for an individual entry in these tables, users can obtain more detailed information including gene symbols, gene ids, protein names, protein ids, publication information (i.e., title, PubMed ID, journal and publication year) and the cross references to external databases (4). In addition, CellMarker provides several features for browsing the query results. Users can filter entries by typing terms in the 'Search' box at the top right of the table, sort columns in an ascending (or a descending) fashion by clicking the arrows in the column headers and select table size per page by using the 'Show entries' pull-down menu on the top left side above the table.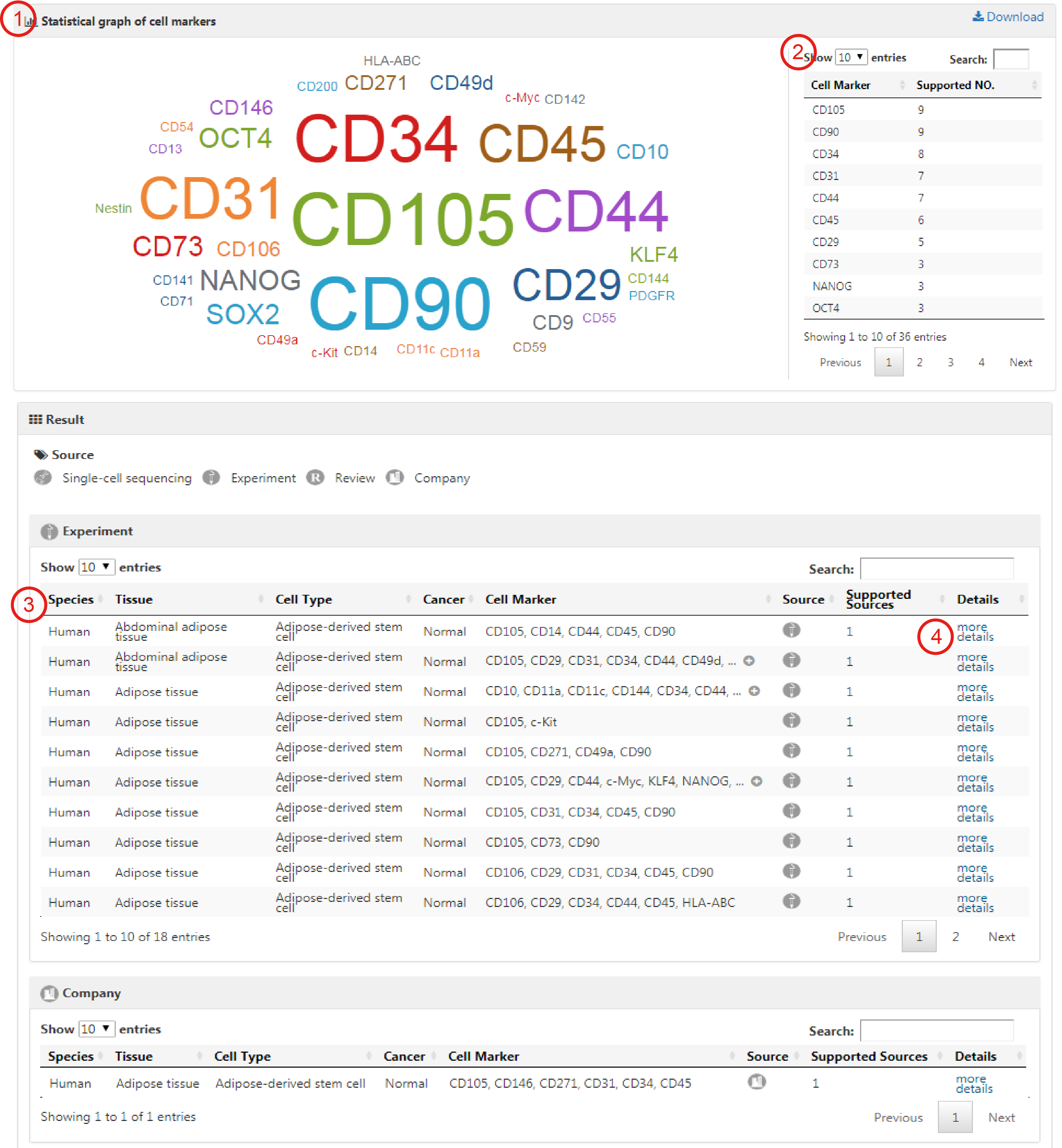 Marker search
Users can search any genes of interest by entering gene symbols, gene ids or protein names to query in which cell types of which tissues the specific gene can act as cell marker (1). After clicking the 'Submit' button, the search engine will return an interactive bubble chart and a table showing comprehensive information of cell markers (2-3). The interactive bubble chart exhibits how often the gene of interest is used as a cell marker in different cells of different tissues.